Protect What You Own & Value
Whether you're landing temporarily in a rental unit/home or you're landlording, what you own needs to be protected by insurance.  Rental insurance and Landlord insurance policies need to cover everything that a homeowner's policy or commercial property policy covers, except the insurances and liabilities are shared between the owner and the renter.
Renters insurance extends beyond standard apartment renters insurance and home rental insurance to short-term renting such as for college students, "VRBO Insurance" and Event Insurance (e.g. Wedding Insurance).  Learn more below how Burkhart-Presidio can meet your specific needs with our reputable selection of carriers and high level of customer care.
Responsive to Claims
We know that when it comes to getting a response from your insurance company on claims that you want and need your issues taken care of ASAP.
Our team works with you to help ensure your rental property and liability claims are handled with the utmost priority and as fast as possible.
We only work with the best of the best when it comes to customer care and continuously evaluate the providers we represent.
What Type of Insurance do You Need?
What are you renting? Are you the renter or the landlord?
(Michigan, Indiana, and Florida)
Rental insurance is typically very economical.  In fact, you'll see plenty of options with large insurance providers starting at just $5/mo to lure you in!  At Burkhart-Presidio, we'll make sure you know what you're getting (and not getting) for your money.   Just like with homeowners insurance, it comes down to the types and value of your material possessions, as well as your risk tolerance.
Whether you are renting a college dorm room, an apartment, a townhome, a single-family home, or luxury property Burkhart-Presidio agents will help customize the perfect policy for you.
And, of course, just like with homeowners insurance, ask us about discounts that may be available to you, such as:
Bundling renters insurance with your auto insurance
Discounts for carrier loyalty
Discounts for good credit
Discounts for security systems and smoke detectors
Some things to consider when you are evaluating rental insurance include:
Do you have expensive computer or camera equipment? Possibly even a home office (link to business insurance)?
Do you travel with your tech?
Do you have a side gig you run from your rental, such as a studio or home office?
What is the value of Personal Property?
Do you have people who help manage your rental unit, such as babysitters and house cleaners?
Is identity theft or cyber security a concern for you?
Do you need a place to stay if your rental unit became inhabitable due to fire or weather damage?
How much personal liability coverage do you need for visitors to protect yourself if they are injured in your rental?
Contact Burkhart-Presidio today  and let's see which policy from our highly- rated insurance partner carriers is of optimal value and price for your needs.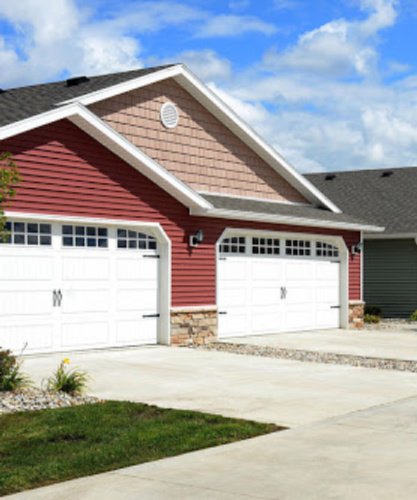 Oh the fun of being a landlord!  Whether you own commercial apartments, one or more single family homes, a rental condo, a duplex, or even a treehouse (!)  Let our team at Burkhart-Presidio make it a bit easier to put your mind at ease and cover you for financial losses in the event things go wrong with your property or next renter.
Legally, a minimum amount of property and liability insurance is required.   And, as with most all insurances, determining what you specifically need isn't necessarily as easy as walking through a checklist.  Our experienced agents at Burkhart-Presidio will take the time to ask you the right questions to ensure you are covered at the level that is an ideal fit for you and your rental business.
Here are a few things to consider:
Do you keep any equipment on your rental site to maintain the property, such as a snow blower or lawn mower?
Are there any detached structures on the property, such as a fence, garage, storage shed, pool or outdoor living space?
What levels of deductibles and limits are you comfortable with?
What level of liability coverage do you need to cover medical or legal bills if someone files a claim against you for an accident or injury on your property?
Do you need coverage for potential vandalism or burglary?
Do you get assistance from Property Managers, maintenance crews and house cleaners to manage your property?
Hazard insurance is also important to consider, and it's something at the top of mind in the Mid-Michigan area due to the 2020 flooding sustained when 4 area dams broke.   We encourage you to read the section on Hazard Insurance under our Homeowners Insurance information.
Most importantly, we want to make sure you understand what can and can't be covered under landlord insurance and the scope of the policy you decide is right for you.   Contact us today to discuss your options and get a free quote.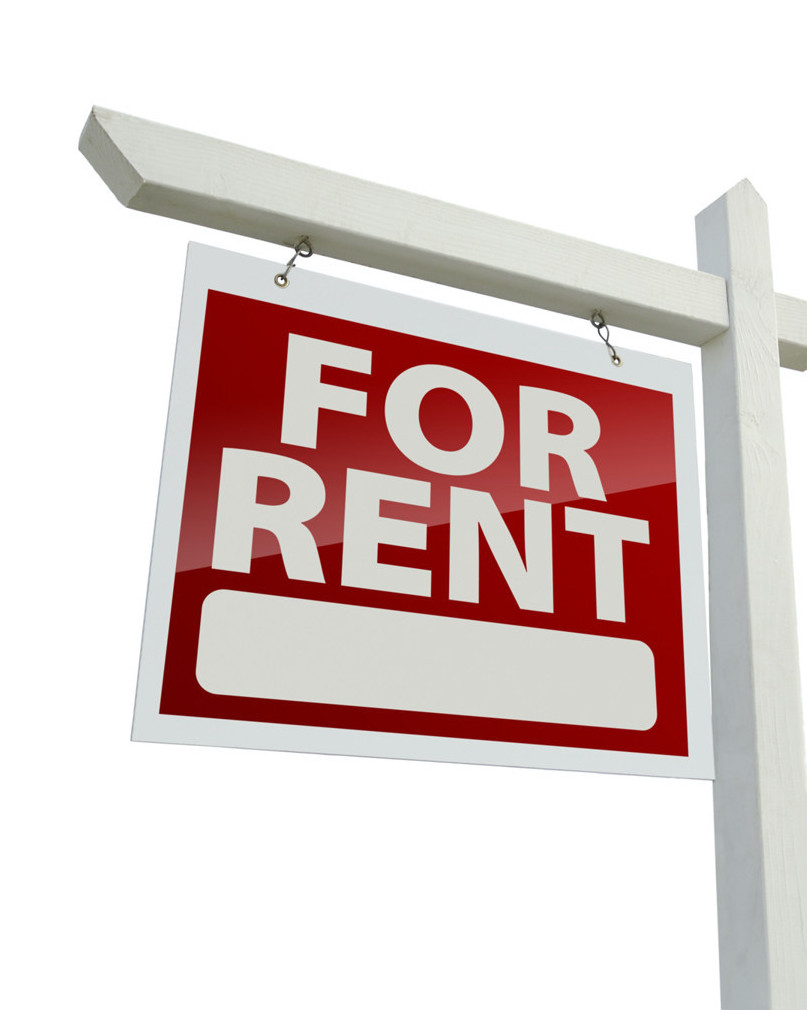 If there's one thing that will trip up a homeowner, it's not obtaining renter's insurance if/when they temporarily rent their home to someone else (even if only for a single day).
With homeshare, VRBOs, Airbnb,  and similar rental options becoming more available and intriguing to home owners, it's essential you understand and cover your risk any time you are rent your property to someone when you won't be home.
Short-term rentals are especially popular here "up north" as the seasons change and people want to enjoy our Michigan lakes and outdoor activities (or get out of the North and head south for the winter).
In a VRBO situation, whether it's for a weekend, a couple weeks or several months, your homeowners insurance policy does not extend to cover your insurance needs.   In these situations, insurance companies now view you as a landlord and a business.
You'll need the appropriate short-term rental insurance to protect you from financial losses if your property is damaged and/or if a renter or one of their guests is injured on your property.
Our Burkhart-Presidio agents have the experience to meet your needs and we work with several high quality insurance carriers that provide excellent short-term rental insurance policies for homeowners.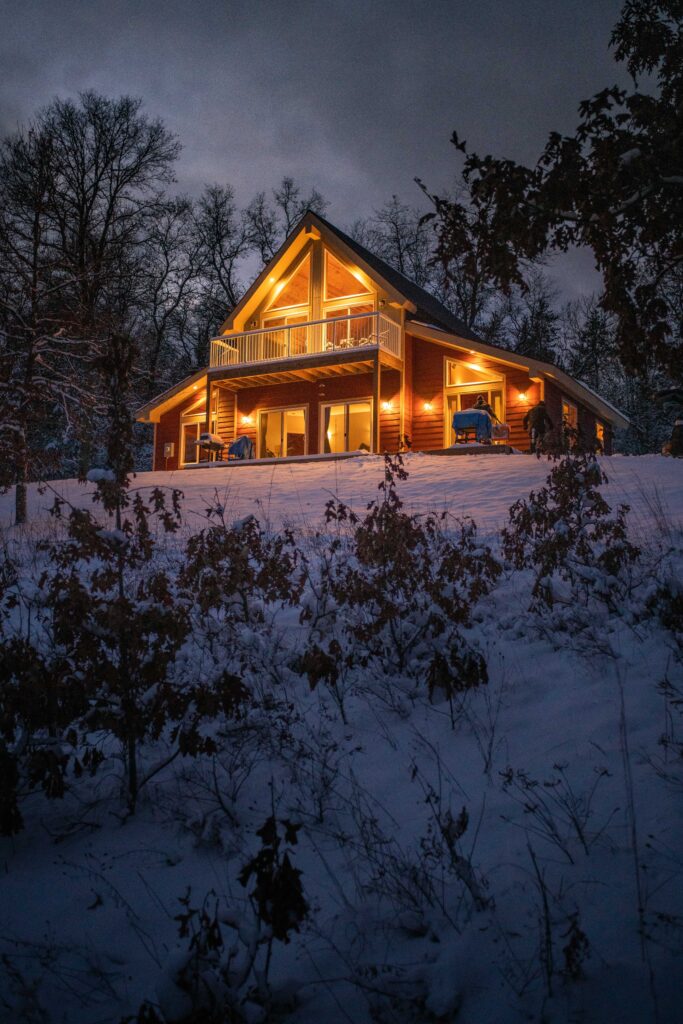 Are you personally holding an event on someone else's property?  Such as a wedding/
Did you know you need insurance for that?
The venue you rent will not cover your liability for guests who could get injured at your event nor will they cover any personal property you bring to the event.  During the time of your rental, liability transfers from the venue to you.
Burkhart-Presidio offers a One-Day Event Insurance Policy to cover wedding insurance on your special day.
We regularly work with the following venues in our area: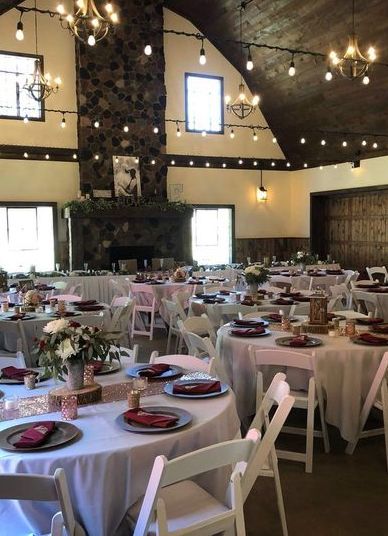 Protecting Your Personal Property When You Rent
Good news….Most, if not all, of your personal property and collectibles will be covered by your renters insurance policy.  If you have something of notable value, you may want to schedule it separately via inland marine insurance, which can expand your homeowners policy to protect your investment.
Types of items to consider are jewelry, fine art, silverware, collections (like stamps and coins), golf equipment, computer equipment, and musical instruments.
Here are a few things to think about while we're discussing the best rental policy for you and coverage of your personal items.
There are no limits on your property insurance for things like fire, weather damage, or damage due to civil unrest. However, there are limits for theft and loss, which should be considered for portable items of high value and theft or loss risk.  Scheduling items provide an "all risk" coverage that follows your property anywhere.
When there is a fire or natural disaster, your personal items are replaced at the cost and value of purchasing new items. Collectibles and antiques that have higher value than new items should be looked at for scheduling.
If there is a fire or natural disaster that damages your belongings, your standard home policy coverage will replace the items at the cost/value of new items. If you have collectibles and antiques that are valued at a higher cost than a new replacement, you'll also want to consider scheduling these items separately on your renters insurance.
Most of our insurance carriers offer multiple item discounts. Bundle and Save
Additionally you may qualify for other discounts depending if you are the renter or the landlord.  Ask us how we can help you save!
Did You Know You Could Get a Refund – Just by Switching to a Better Renters or Landlord Policy?
You can switch insurers at any time, for any reason.  At Burkhart-Presidio, we aim to make that process easy and see if we can save you money and even get you a pro-rated refund!  We're happy to speak with you and see if one of the insurance companies we work with has a better plan for you.
Contact us or give us a call to see what we can do for you!
If you decide to make a change, our agents will help you get all the required paperwork completed and make sure you are sent any refunds owed to you by your previous provider for insurance you have previously paid.
You'll always know what's covered and what's not covered before you sign any policy. And, throughout the life of your policy, Burkhart Presidio will help ensure our Providers follow through on their commitments to you, our valued Customer.